Accommodation
Even if you are not a golfer, Orna Golf & Country Club can offer the perfect accommodation for your holiday getaway. Choose from 6 units of beautifully furnished and elegantly designed bungalows or 15 spacious and comfortable guest rooms within the clubhouse, all fully air-conditioned and equipped with bathrooms and satellite TV (ASTRO).
The single or double storey bungalows come with 3 or 6 rooms, and have spacious living and dining areas, a pantry and washing machine, perfect for family holidays, study camps or even company functions. Overlooking the golf courses, these bungalows are ideal for golfers that could relax with the companion of their family.
The guest rooms come with different configurations (Standard, Deluxe or Suite) with different bed sizes to cater to various rooming needs.
3 Rooms Bungalow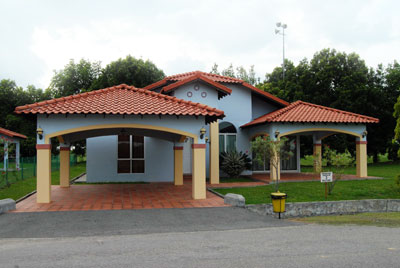 6 Rooms Bungalow